When a customer comes to the shop, I ask them what kind of cheese they like and give them samples to try. I answer their questions and make suggestions.

The result is that they go away happy because they have the cheese that they want. And if the customer is happy, I'm happy too.

We do a similar service through email. I'm posting this here to make it available to more people.

With current technology, it is not yet possible to taste cheese through the internet. Who knows? Maybe in the future it may be. In the meantime, you can certainly ask questions and allow me to make suggestions.

Let me know what kind of cheese you want, for example:

Strong/mild
Hard/soft
Cheese that goes with wine/beer
Cheese for sandwiches/salads/cooking
Cheese that uses Okinawan herbs/spices
Yogurt
Butter

There are many products that we make that are not on the Cheese Shop page. Some cheeses are made to order because they have to be fresh, mozzarella, Mexico cheese (Oaxaca), burrata, ricotta and so on.

It may be that you are having a party and would like different quantities than those displayed on the website, or you would like to know what quantity of cheese to order.

You might be looking for cheese that would go with certain drinks, a cheese that would go with a particular wine, for example.

We can email back and forth a few times, and when you have decided what you would like to order, I'll send you an invoice. And if this is OK, I'll ship it and we will organise payment.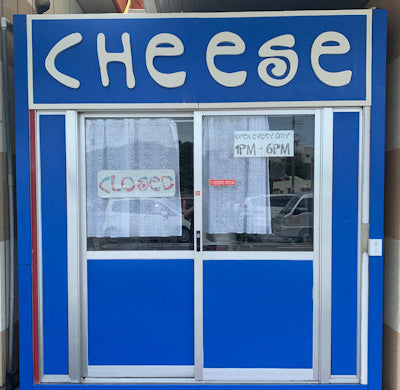 Come and Visit
Our shop is open every day from 1:00 p.m. to 6:00 p.m. in the JA "Atoll" shopping centre in Ozato, Nanjo City. You are welcome to taste any of our products.